ABC's heartwarming medical drama concluded its fifth season last week. The fifth season may have ended happily for the newly married Lea and Shaun. However, Lim and Dalisay faced life-threatening injuries after an attack by her ex Owen. Now fans are waiting for what's in store for them in season 6 of The Good Doctor.
ABC's The Good Doctor is a medical drama series that first premiered in 2017. The show developed by David Shore revolves around a surgeon named Shaun Murphy who deals with autism and Savant syndrome. The show is inspired by Park Jae-bum's Kdrama of the same.
What could The Good Doctor season 6 be about?
At the end of the show's fifth season, Lea and Shaun finally tied the knot. However, just on their wedding night, Lim found Dalisay bleeding, and she struggled to stay alive. While Lim was trying to get help for Dalisay, Owen, Dalisay's ex-lover, stabbed her.
After the dramatic ending of the fifth season, we expect The Good Doctor season 6 to pick up the story where season 5 ended. The sixth season will answer whether Lim and Dalisay survive or not. On the other hand, the upcoming season will also be dominated by Shaun and Lea's new stage of life as husband and wife.
Meanwhile, viewers will also see Daniel and Danica at work at the hospital as new interns. At the same time, President Dr. Marcus Andrews try to enthuse the staff by bonding with them. In addition, Shaun can also be promoted to a higher position in the season, which brings additional responsibility.
Has The Good Doctor season 6 been renewed?
The fifth season of ABC's medical drama series premiered on the network on September 27, 2021. And the season ended on May 16, 2022. Now, if you're a fan of the show, waiting for the sixth season, we've got the exciting news for you. you. ABC has confirmed the return of the show with a sixth season on March 30, 2022. Executive producer Liz Friedman will co-create the show with David Shore. The upcoming season will reportedly contain 22 episodes. However, the release date has not yet been announced.
Who is the smartest doctor?
dr. Andrews is arguably the wisest of them all, despite the fact that he was originally portrayed as cunning and deceitful and that he put his purpose above all else. His razor-sharp wit had allowed him to rise through the ranks of St. Bonaventure, first as Chief of Surgery and then as interim president.
At first he was arrogant and suspicious. Andrews' attitude softened with time. He was now an attendant at the hospital where he used to serve as president. Despite his circumstances having softened him, he can still outsmart practically anyone, even Glassman and Lim, in terms of common sense.
Why do fans love Claire Brown so much?
The show has many endearing characters. And Claire Brown just might be at the top of the list because of numerous of her attributes. Not only that, but she is a friendly doctor who prioritizes her patients. But even when she struggles with personal problems, she never hesitates to help others.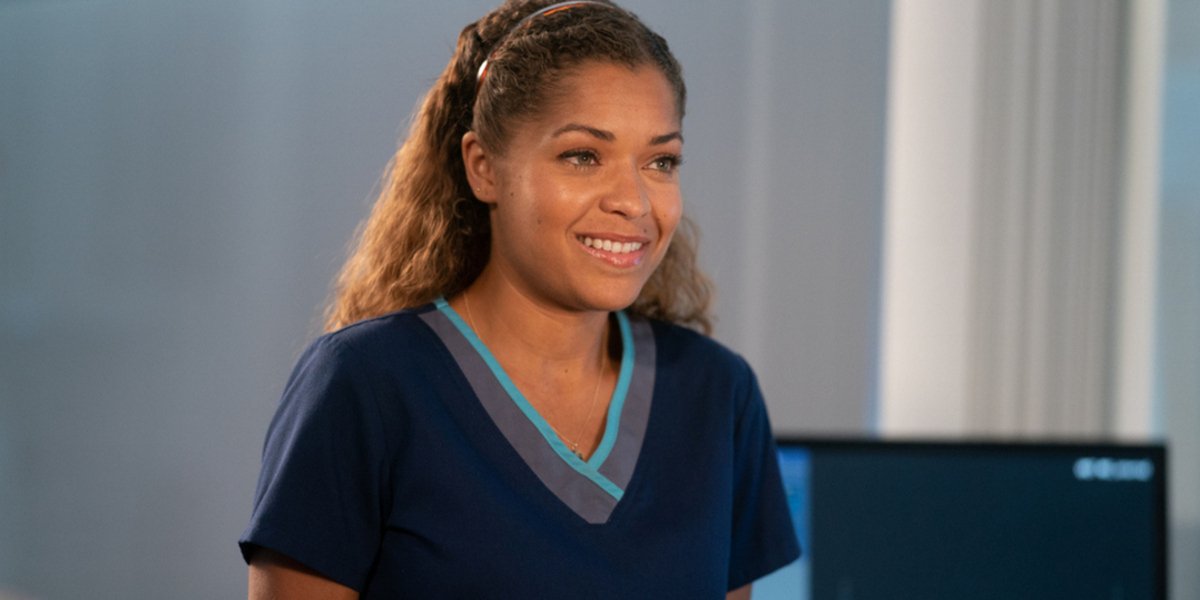 Claire helped Morgan cope with the loss of her loved one, even though she was having problems with her mother at home. Claire is the right person for anyone who has a personal or emotional problem that they can't solve. People know they can rely on her for comfort and valuable guidance, such as when she helps Shaun understand what it's like to fall in love. Her leadership role in Guatemala is well deserved as she can be herself while helping others in need at the understaffed hospital.
Also read Good Sam Season 2: Has CBS Revamped The Medical Drama? Changing dynamics between Griffin and Sam