Finally, after a long wait, The Neighborhood Season 4 Episode 18 will be returning to your screens soon. Well, a lot has happened in the last episode where Clavin's brother shows up. But the drama of the last episode will help Calvin deal with the drama of the rich brothers and help Dave secure his job. Meanwhile, things won't be in Grover's favor, especially when Trina and Gemma meddle in Grover's life. Will it dissolve between them? Keep reading to know more.
The Neighborhood Season 4 Episode 18: Precap and Storyline
The Neighborhood Season 4 Episode 18, titled "Welcome To The Feud," directed James Widdoes, while Sa'Rah L. Jones and Malik S. wrote it. Well, it looks like things aren't going to be in Dave's favor in the upcoming episode. Dave's demanding job required him to resolve a conflict between two wealthy brothers. While he thinks it would be very easy, it won't be as easy as it seems. But Calvin will lend a helping hand. This is because he recently did business with his rich brother.
So Calvin thinks he knows pretty well how things get complicated between brothers and that he might come up with a better solution. But instead of turning things in Dave's favor, Calvin will make things more challenging for Dave. But both will somehow resolve the matter before it gets out of hand. Meanwhile, Gemma and Trina will join forces. They'll try to navigate Grover's first crush. But instead of making things smoother, they'll make things messier for Grover.
A quick summary!
The previous episode of The Neighborhood Season 4, titled "Welcome To Bro Money, Bro Problems", was written by Meg DeLoatch, with Victor Gonzalez directing it. Traci Morgan guest-starred as Calvin's younger brother, Curtis, in the previous episode. Neighborhood fans know he has a rough relationship with his brother after he won the lottery. This is because his mother began to care about her youngest son. However, when Curtis visits Calvin, he creates more trouble there.
He spent his money on useless things. He gives his money to people around him. Above all, he buys an expensive bag for Trina, which Calvin wanted to gift his wife for an anniversary. So Calvin decided to teach his wealthy brother a lesson, including how to respect others without showing off his money. Meanwhile, Gemma and Dave were cleaning up and deciding what to keep and what to throw away. So Dave shares a plan that surprises Gemma.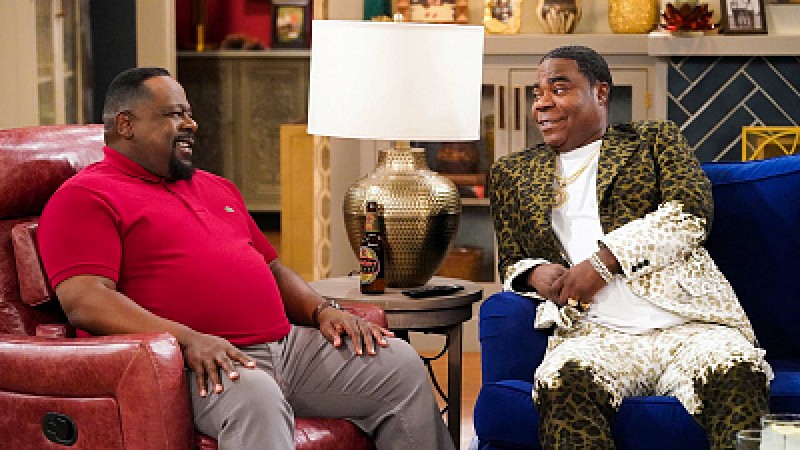 The Neighborhood Season 4 Episode 18: Premiere Date
Finally, after a long wait, The Neighborhood Season 4 Episode 18, titled "Welcome To The Feud," airs on CBS on Monday, April 18, 2022 at 8 p.m. ET/PT. Meanwhile, the all-new episodes air every Monday night. You can watch it on demand on Amazon Prime, Paramount+, Microsoft, and Vudu. Fans can also stream it live on Sling TV, DirecTV, Spectrum and Fubo TV. Stay tuned. TechRadar247 will keep you informed.