AMC's The Walking Dead debuted as a zombie horror drama series in 2010. However, thanks to the immense popularity it gained, it turned into a multifaceted franchise, which includes several TV shows and video games. Meanwhile, the latest addition to the list of TWD spin-offs is the upcoming Tales Of The Walking Dead.
What to expect from Tales Of The Walking Dead?
There are a lot of spin-off programs in the made-up universe of The Walking Dead. But the franchise's first anthology series will be Tales Of The Walking Dead. There will be six episodes of Tales of the Walking Dead, each focusing on a different character and plot. The anthology series, which Channing Powell created, will bring all-new characters to the world of The Walking Dead. Nevertheless, it will also feature former fan favorites.
According to the showrunner, Tales of the Walking Dead will take place in many time frames. A single episode takes place 35 years in the future, long after the zombie apocalypse first appeared. The authors of the Walking Dead spin-off have more creative freedom than in the first series.
Rumor has it that the future of an episode of Tales of the Walking Dead has been explored for more than three decades. This will be the franchise's first significant temporary expansion. We got a taste of the new characters and their exploits in the season trailer. Fans are eagerly awaiting the appearance of Alpha, a fan favorite villain, on the program.
Cast Details!
Since the show's first season hasn't premiered yet, we still know all the characters that will be appearing in the upcoming Tales Of The Walking Dead. And it wouldn't be unrealistic for us to expect some surprise appearances or cameos from other shows of the franchise.
Nevertheless, we have some confirmations about the cast of the The Walking Dead spin-off. The series stars Anthony Edwards as Dr. Everett, Parker Posey as Blair and Jillian Bell as Gina. There are also Terry Crews as Joe, Olivia Munn as Evie and Poppy Liu as Amy. In addition, the cast also includes Danny Ramirez as Eric, Daniella Pineda as Idalia and Jessie Usher who plays Devon. Samantha Morton will also star as Dee/Alpha, and Scarlett Blum will be seen as Lydia.
Tales of The Walking Dead: Release Date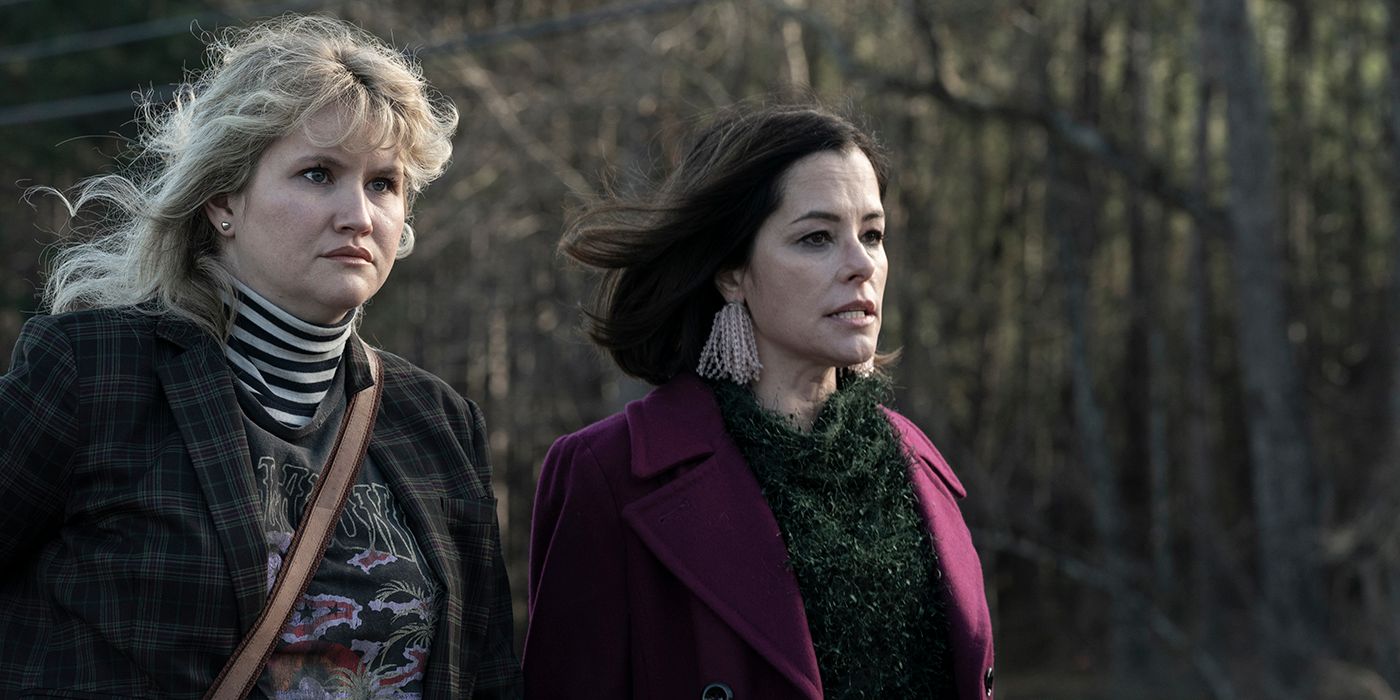 Another branch is coming in the ever-expanding franchise of AMC's The Walking Dead franchise. While fans waited to find out what this new show has in store for them, AMC revealed the release date of the upcoming Tales Of The Walking Dead. The show will debut on AMC+ on August 14, 2022. Like the previous show, it will also follow the weekly episodic release format and feature a total of six standalone stories.
Also read The Walking Dead: World Beyond Season 3: Will AMC renew the TWD spin-off? Possible plot twists