It looks like McCall will be forced to get help from her ex-husband in The Equalizer Season 2 Episode 15. She'll be bringing a gunshot victim with her. The woman is being hunted by a group of thieves. McCall will have to keep looking over her shoulder after Mason Quinn threatened her earlier. So read on to learn all the necessary details about Episode 15.
The Equalizer Season 2 Episode 15 Precap: What's Happening?
The fifteenth episode of The Equalizer Season 2 is titled "Hard Money." McCall's vigilante work will once again affect her personal life. She will ask her ex-husband. dr. Miles Fulton, to assist with a gunshot victim. In addition, two women witness a robbery and are hunted by a group of thieves. McCall will try to save their lives as they prepare for an all-out attack from her nemesis Mason Quin in The Equalizer Season 2 Episode 15.
A short summary†
In the previous episode, Aunt Vi visited McCall from Connecticut. She asked Aunt Vi to drive Delialah to school because McCall wanted to check on Dante. He was wrongfully arrested and nearly killed by his corrupt cops. In addition, he had decided to surrender his badge and isolated everyone. McCall received a distress signal from her longtime friend Marcela Mendez.
Furthermore, in The Equalizer Season 2 Episode 14, McCall rushed into Marcela's house to find her dead. A CIA agent was also present at her house. He was Marcela's attendant and had come by to check on her. The officer told McCall that her friend had been working on a diversion mission. A UN interpreter, Chen Ying, stood by to hand over crucial information in exchange for protection from the US government. However, Chin was mysteriously murdered.
Meanwhile, McCall broke into the UN office with the help of Harry and Mel. McCall found Chen's bracelet with his friend. It turned out to be a USB and found that her old enemy Mason Quinn who tried to kill McCall was back. McCall's mentor Bishop gave her a file on Quinn and asked her not to start a war. But Marcela's death was personal to McCall, and she couldn't let it go. She tried to get hold of Quin during an arms deal with CIA agent Griffin. Quinn met a scientist who sold EMPs that could blow up planes in mid-air.
Unfortunately, McCall and Griffin were caught by Quinn, who revealed that he would test the weapon on Bishop's plane. Harry tried to warn Bishop, but it was too late. Fortunately, Mel showed up and rescued McCall. They secured the weapon, but Quinn managed to escape again on his plane. McCall chose not to blow up his plane. Quinn called McCall with Bishop's phone and threatened to go after her in The Equalizer Season 2 Episode 14.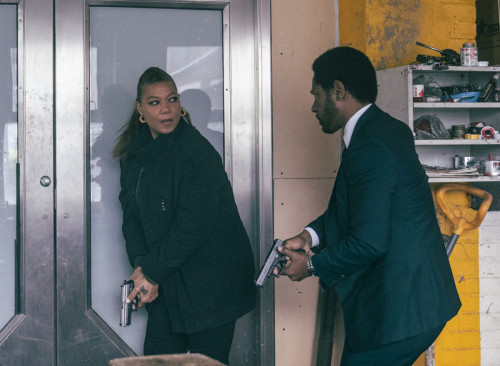 the Equalizer Season 2 Episode 15: Air Date
CBS will air The Equalizer Season 2 Episode 15 on April 17, 2022. The network will air a new episode weekly on Sundays at 8:00 PM ET. And Season 2 will have a total of 18 episodes.
Where can you stream episode 15 online?
If you miss the latest episode on CBS, you can stream it on the network's website and the Paramount+. Additionally, the current season is available to stream on Fubo TV, DirecTv, and YouTube TV. So don't miss the fifteenth episode and keep coming back for more exciting episode previews, only on Ditching247.com.