Good black comedy dramas are really hard to come by these days. This is why fans have cherished Netflix's Insatiable for its first two seasons. The series' second season premiered in 2019. And it's been over two years, but fans are still waiting for Insatiable Season 3.
Netflix's Insatiable is an American dark comedy-drama series that debuted on the streaming service in 2018. The show is based on Jeff Chu's article titled "The Pageant King of Alabama." It follows Bill Alverson, a disgruntled lawyer who becomes a beauty pageant coach. And a teenager named Patty Bladell, who is often bullied and cheated by her classmates because of her appearance, becomes Bill's student.
The teen drama series has received mixed reviews from critics, with some going so far as to call it stereotypical and awkward. However, Insatiable has managed to create a significant fan base on the streaming service. Unfortunately, the show is also subject to some backlash, as many fans find the way the series tackles obesity and body image inappropriate. You've heard about petitions to renew several shows. However, there was a petition on the Internet with more than 230 thousand signs asking for the series to be canceled. So is there going to be Insatiable season 3?
Insatiable Season 3: Is It Coming?
The second season of the teen drama series premiered on Netflix in October 2019. The end of the second season left several loopholes that fans expect to be addressed in Insatiable Season 3. However, it seems that fans will have to fill in the blanks on their own. , as the show is not expected to return for the third season. The show was canceled by Netflix ahead of its third season due to its waning popularity.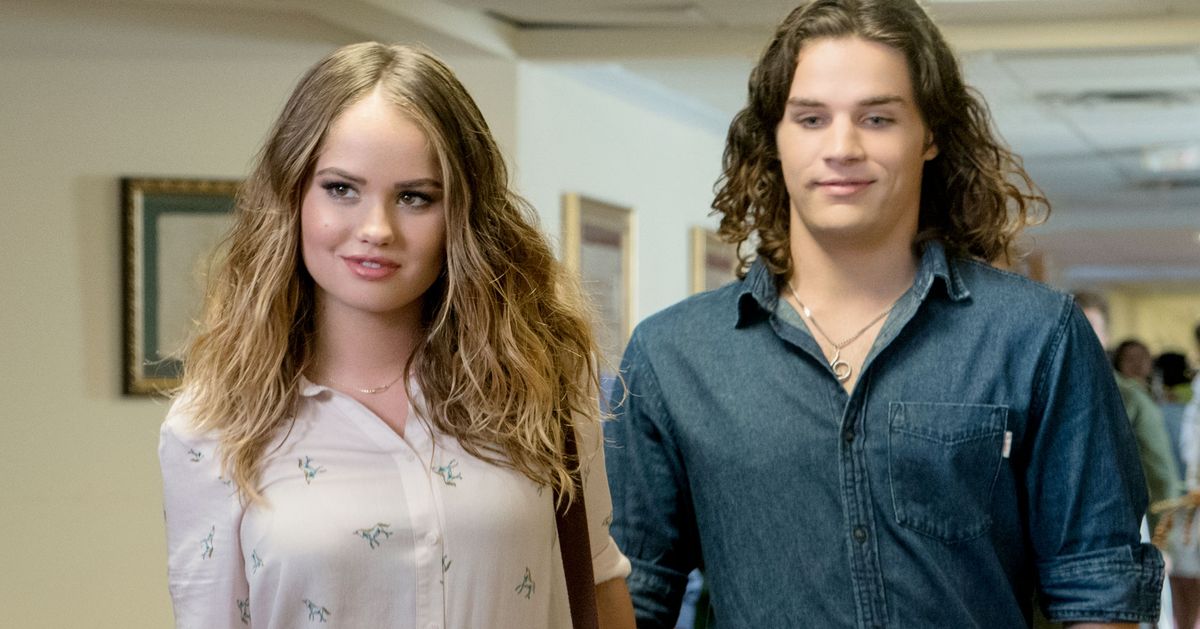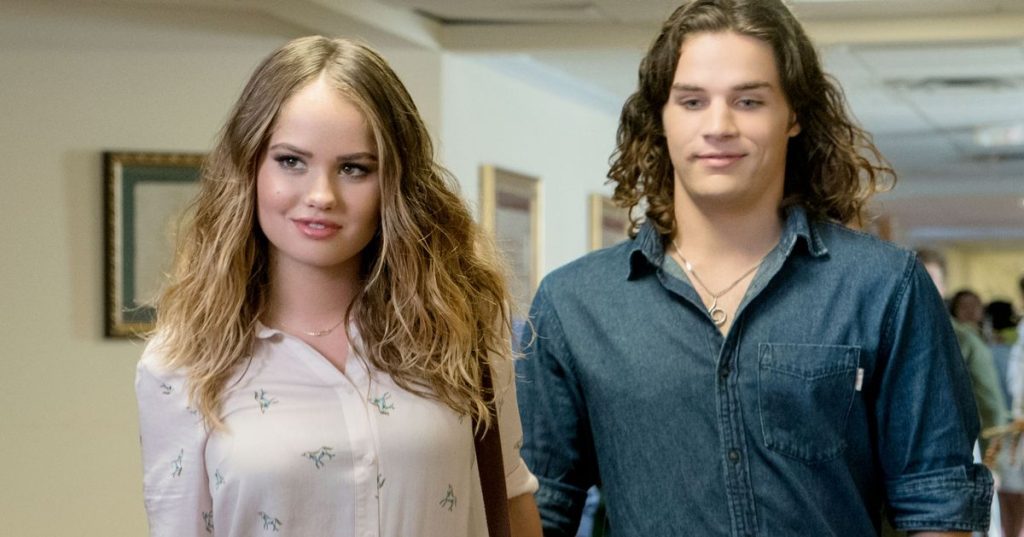 In February 2020, Alyssa Milano shared a tweet on her Twitter handle confirming the cancellation. She wrote: "Unfortunately, this is true. We had the most fun making this show. I want to thank the fans who gave us a chance and kept coming back for more. Season 1 & 2 are still streaming. PS Any idea about who Coralee's baby daddy was? I guess we'll never know."
Who is the father of Coralee's baby?
Last season of the Insatiable, there was a threesome between Coralee and the two Bobs. Although we expected some awkward encounters and awkward conversations between them. However, no one had the idea that this would make Coralee pregnant. But that's exactly what happened.
Now with the unexpected turn of events, there is only one question on the minds of viewers: who is the baby's father? Is it her cold and estranged husband, Bob Armstrong, with whom she has a boy? On the other hand, there is her gay friend Bob Bernard. He is the father of Coralee's son's girlfriend. It will no doubt be very interesting to find out who is the father of the kid in Insatiable Season 3.
What happens to brick, patty and magnolia?
The romantic connection between Brick and Patty was one of the main highlights of the second season of Insatiable. However, as Patty tried to cover up the traces of her lies, she became remiss about her relationship with Brick.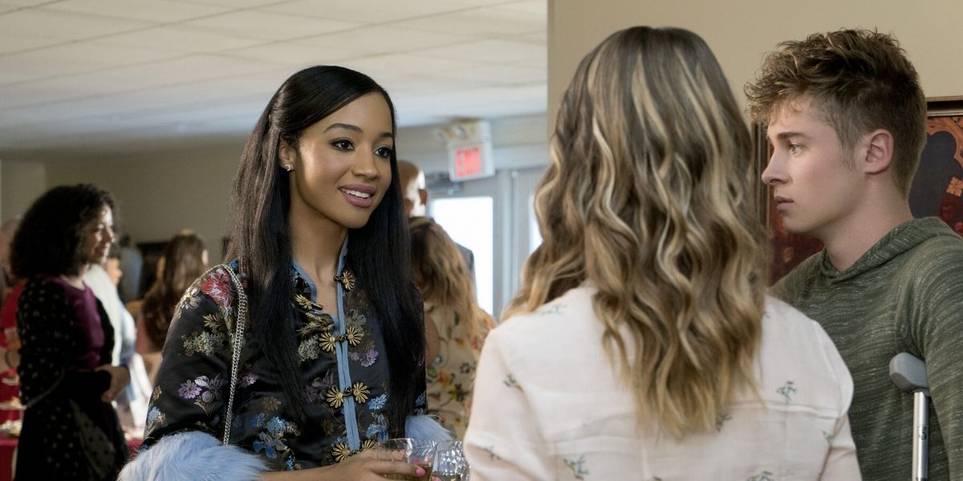 At the end of the second season, viewers and Patty both saw Brick share a kiss with his ex-lover Magnolia. As a result, an unlucky Patty ended her relationship with Brick. However, as time goes on, we wouldn't be surprised if the connection between the three turned out to be a classic love triangle, spark unexpected friendships, or even take a dark turn.
What will happen to Regina?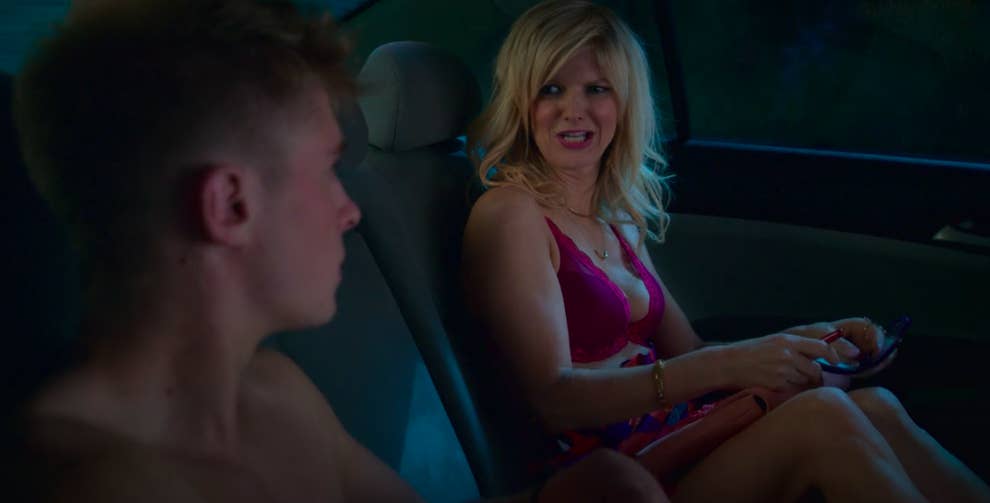 Fans have always had their doubts about Regina's sanity in the series. After all, a rational person wouldn't accuse their daughter's election coach of sexual harassment just because she hadn't accomplished much under his leadership.
On the other hand, she has also kidnapped the daughter in the past. Meanwhile, she has exposed herself to viewers as the Pageant Killer. So fans are wondering if the authorities will arrest her Dixie's kidnapping if an insatiable season 3 comes along. They can also learn the truth behind the election killer and capture her instead of Bob.
Also read, Insatiable Season 3: Will It Ever Happen? All the latest details