Fans' long wait for the second season of the periodic romantic series Sanditon finally came to an end in March 2022. In the second episode, Charlotte returned to Sanditon after learning about Sidney's death. But since the second season has come to an end and dusted off, fans are now eagerly awaiting Sandition Season 3. But has PBS already renewed the show for another season? Let's find out here-
PBS's Sanditon is a historical romantic drama show based on Jane Austin's book of the same name. The show revolves around Charlotte Heywood in the titular seaside town of Sanditon, as she navigates life, love and friendships.
Sanditon Season 3: Renewed yet?
The second season of the periodic drama series premiered on PBS on March 20, 2022, and the season ended on April 24, 2022. Plus, fans have reason to celebrate, as both the series' second and third seasons have been renewed together. The seasons were confirmed via a Tweet in May 2021.
The tweet reads: "#SanditonPBS will return with seasons 2 and 3, continuing Charlotte's journey through life and love. Although Sidney Parker will not return, rest assured that there is an abundance of romance and adventure ahead for the Sanditon heroine. We can't wait for you to see what we have in store." Although we don't have a confirmed release date for the third season as of yet. But according to reports, Season 3 of Sandition will be released in early mid-2023.
What to expect from Sanditon season 3?
In the second season, Charlotte was engaged to Ralph and her parents wanted her to marry him. Although it was about Miss Heywood's decision whether or not to marry. One of the most pressing concerns for Sanditon Season 3 is whether Alexander Colbourne will come into her life.
Towards the end of season two's main storylines, Alison married Captain Fraser, Tom. Colonel Lennox's debt to the community was eventually paid thanks to Arthur Parker. On the other hand, Georgiana found out that Charles Lockhart was the devil who planned to marry her because of her wealth. Lady Denham punished Sir Edward Denham for his terrible plan to destroy Esther and marry Clara to inherit Denham's property through their son.
Sanditon season 3 has many storylines to follow. Will Charlotte find love and marry the man she deserves? Will Alexander Colbourne have improved his ways enough to be worthy of Charlotte when he returns to Sanditon? Georgiana also found out that her mother is still alive, and she has decided to track her down. Esther is also raising Edward and Clara's child, George, as if he were her own, but how will Lord Babington react? The third season may well be the series' last, so fans are hoping for a satisfying ending.
Cast Details!
The romantic drama cast includes Rose Williams as Charlotte Heywood, Crystal Clarke as Georgiana Lambe, and Ben Hughes as Alexander Colbourne. The show also stars Charlotte Spencer as Esther Babington, Jack Fox as Edward Denham and Anne Reid as Lady Denham. Also starring Kris Marshall as Tom, Turlough Convery as Arthur, Kate Ashfield as Mary and Sandy McDade as Miss Hankins.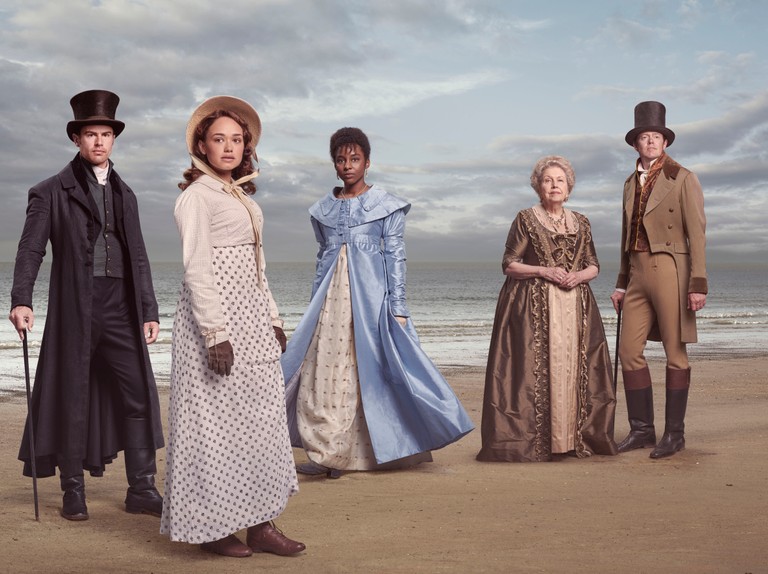 Meanwhile, the cast also includes Eloise Webb as Augusta, Cai Brigden as Ralph, and Flora Mitchell who plays Leonora. Weston-Jones as Colonel Lennox, Maxim Ays as Captain Carter, Rosie Graham as Alison and Frank Blake as Captain Fraser. When the series returns with Sanditon Season 3, most of the main protagonists will be back in their roles.
Also read World On Fire Season 2: Release date out? Is North America coming in between?